XCAM COLLABORATE IN FIRST EVER COLD ATOMS IN SPACE CUBESAT PAYLOAD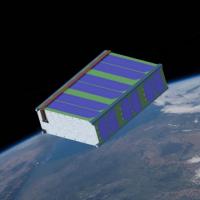 02/03/17
XCAM will be providing the electronics for the camera and experiment controller aboard the Cold Atom Space PAyload (CASPA); the third CubeSat project involving XCAM as a collaborator. Led by e2v with scientific expertise provided by University of Birmingham and University of Southampton, CASPA brings together a UK consortium of key industrial partners including Gooch & Housego, Clydespace, Covesion and XCAM to develop a CubeSat payload capable of producing cold atoms in space.
The CASPA project, supported by UK National Quantum Technologies (QT) and Innovate UK, aims at accelerating the commercialisation of quantum sensors for space markets. Cold atoms can be used as highly sensitive sensors with the ability to measure miniscule changes in Earth's gravitation field; gravity mapping would allow movement of mass within the Earth to be finely monitored which would be beneficial to many applications such as flooding and natural disaster resilience.
Original images courtesy of Surrey Space Centre, University of Surrey (CubeSat model) and NASA (background image). Image adapted from originals for marketing purposes.